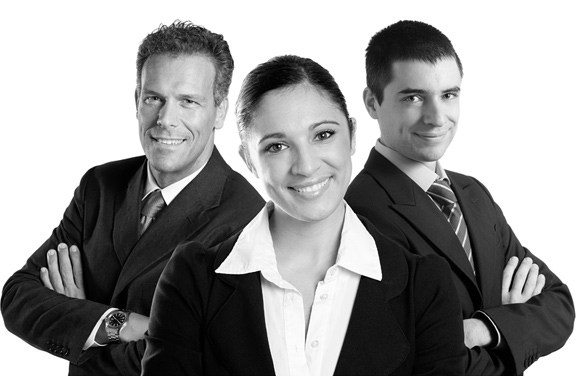 Want to Buy an Established Business? Knowledge is Power.
Articles in this section:
What Should I Be Looking For?
Where Do I Look to Find a Business?
What Should You Look for When Examining a Business?
Putting Everything Together and Closing the Transaction
Closing the Deal - Tax Clearances and Other Legal Requirements
If you are looking to get into business, buying an existing one is, by far, the quickest, most cost effective, and least risky method available. Finding the right business is hard work, especially if you are trying to look for a business on your own. It is even more difficult if you have no previous business experience. While there are some definite advantages in buying an established business, as compared to starting a new one, it can also be a lot more complicated and may involve many potential pitfalls and traps that you should try to avoid..
If you are going into business for yourself, you have no doubt given at least some consideration to buying an existing business. It is a possibility you should not overlook, since doing so can have some considerable advantages over starting a new business.

The main advantage of buying an existing business is an "Instant Cash Flow" in your pocket, something that may take years of starting one from scratch. Another advantage, of course, is that buying an already functioning business gives you a chance to start out with an established customer base, which might otherwise take you several years to create. You will be purchasing existing procedures and practices, vendor relationships, existing markets and distribution networks, trained in-place employees, and a complete turnkey business opportunity. By purchasing an existing business, you can dedicate most of your efforts on maintaining and improving the operations of your acquisition instead of creating a business from the ground up.
It is also possible to have the seller stay on as an employee or consultant during the transitional period, to help familiarize you with the operation of the business. It's like having on-the-job training. You should insist that the seller provide, without cost, at least two weeks of free consultation. Most sellers will comply with your request. Any consultation beyond this two-week period may call for some form of compensation to the seller. Even though you may not need the seller beyond a two-week period, obtain this arrangement in writing before you go to settlement.)
Services: Buying a Business - Business Broker - Business Brokers - Business Appraisers - Business Consultants
Delaware County Cities: Broomall - Chaddsford - Drexel Hill - Edgemont - Essington - Folcroft - Glen Mills - Havertown - Radnor - Springfield - Swathmore - Villanova - Wallingford - Wayne
Montgomery County Cities: Ardmore - Bala Bynwyd - Bryn Mawr - Conshohocken - Haverford - Narberth - Rosemont - King of Prussia
Chester County County Cities: Downingtown - Malvern - West Chester
Business Brokers Serving Chester County, Delaware County and Montgomery County
Aldan, Ardmore, Aston, Bala Cynwyd, Bryn Mawr, Broomall, Chaddsford, Conshohocken, Downingtown, Drexel Hill, Edgemont, Exton, Folcroft, Haverford, Havertown, Gladwyne, Glen Mills, Kennett Square, Lenni, Lima, Marple, Mortin, Media, Narberth, Norristown, Newtown Square, Phoenixville, Radnor, Ridley, Secane, Springfield, Swarthmore, Villanova, Wallingford, Wayne, West Chester and more.